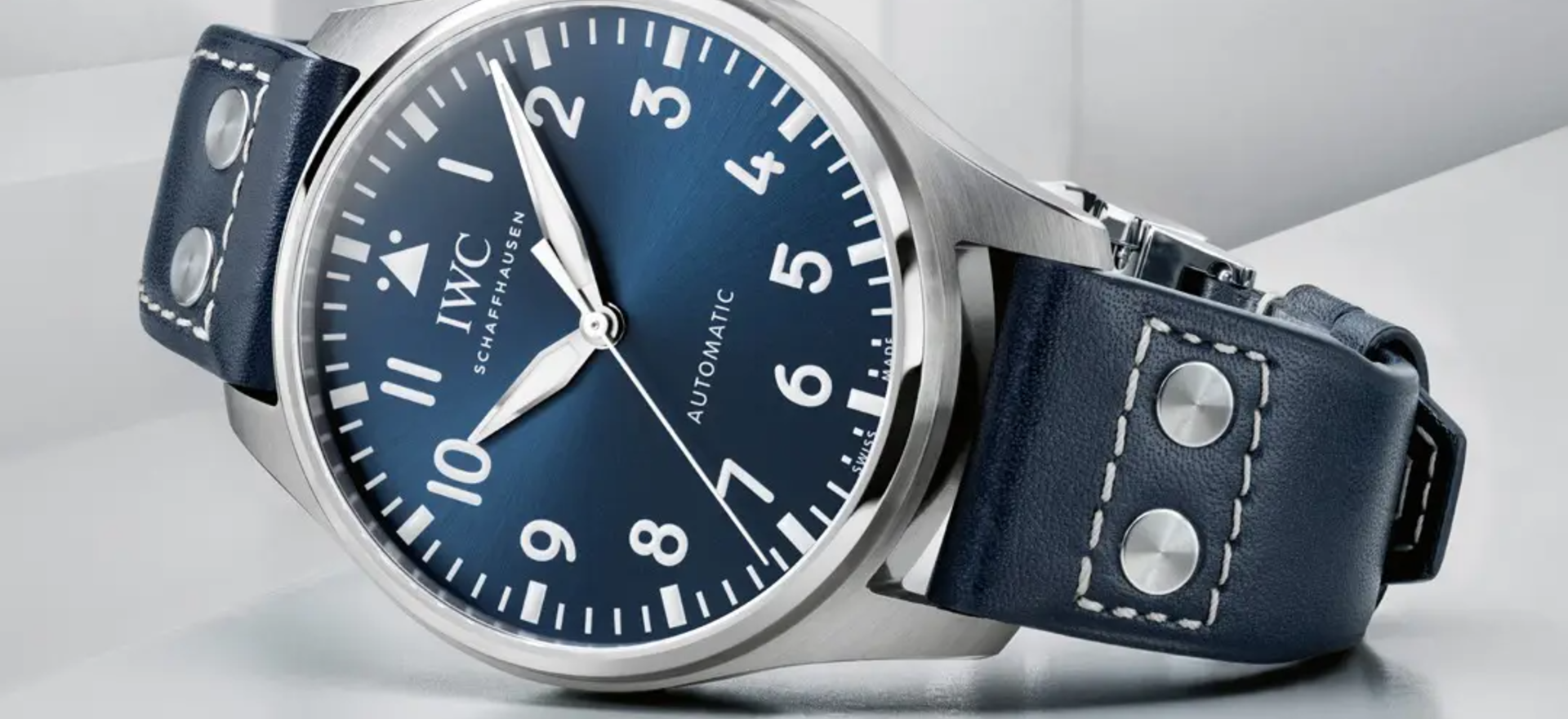 In 1868, Florentine Ariosto Jones from Boston founded the International Watch Company in Schaffhausen. The American watchmaker combined modern production methods from his native country with Swiss craftsmanship to produce beautifully finished luxury pocket watches. At the age of 27, he not only developed IWC's typical engineering approach, but also introduced the centralized production of mechanical watches in Switzerland.
Over the past 150 years, IWC has made a name for itself worldwide with functional and user-friendly complications, such as chronographs and calendars. The company was a pioneer in the processing of titanium and ceramics and today specializes in robust watch cases made of technical materials, such as titanium aluminide or Ceratanium®. Designed according to the principle of "form follows function", the timelessly beautiful creations of the Schaffhausen company represent the dreams and ambitions of their owners on their journey through life.

Watches from Schaffhausen are built to last for generations. The company values transparency, sources raw materials responsibly and minimizes the impact of its business on the environment. Together with partners, IWC is also committed to helping disadvantaged children and young people worldwide.

It is the latest chapter in a story that began 150 years ago. In August 2018, IWC officially opened its new manufacturing centre, a state-of-the-art 13,500-square-metre building built for the production of cases and movements, as well as for movement assembly, thus providing the company with space to further develop its in-house expertise and prepare for a future of technical innovation.

As a result, the brand renews its legendary pledge of quality "Probus Scafusia" – the Latin motto meaning "Craftsmanship made in Schaffhausen". The new MY IWC programme allows the international warranty on your IWC watch to be extended from two to eight years. To do so, register your watch on myiwc.iwc.com.

BRANDS
THE BEST OF THE BEST
Time is life. Special watches not only underline our own personality, they also create an awareness of the preciousness of our existence